The Risk Management and Compliance Committee is a standing Committee of the Board and it provides reports and recommendations to the Board to assist it to manage risk across the whole organisation. It also ensures that the organisation complies with relevant legislation, government policy, organisational policy, codes of practice, standards, contracts and agreements.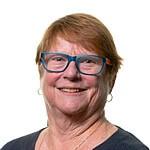 Judith Cooke
Director and Chair of Committee
I believe that Hope Street is doing a fantastic job for young people and their families. I want to be part of expanding and improving our services and those of the homelessness systems for young people everywhere.
Vivienne Archdall
Director
I am a long term local resident of the City of Moreland and first knew about Hope Street when I worked in Moreland. I was impressed with the strong reputation of Hope Street in responding to young people who experience homeless. Years later I was interested in contributing to my local community and immediately thought of Hope Street. I know Hope Street cares deeply for children and young people. Hope Street is a well organised organisation that lives and breathes its Mission.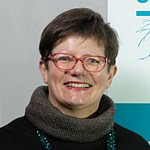 Donna Bennett


Chief Executive Officer

Donna Bennett has in excess of 25 years experience managing and delivering transitional, outreach and crisis accommodation services to young people including families and she has made a significant contribution in the Homelessness Sector via capacity building, community development and systems development.

Donna has established leadership and strategic development skills and has been CEO of Hope Street since 2000.
Bruce Tucker


Interim Operations Manager

Bruce Tucker joined Hope Street in June 2016 with over 25 years of experience working at various community based organisations that worked in the homelessness, out-of-home care and youth justice sectors. Bruce developed a passion for seeing something done to address the issues of youth homelessness after the release of the Burdekin Report — 'Our Homeless Children' in 1989.

Bruce has worked in coordinating a regional collective of youth housing workers and agencies, managing a young men's emergency shelter, and has also been a state representative on a national youth homelessness peak body.
Download