Young people at Hope Street participate in a range of free workshops that help them to connect with their community, gain confidence and learn living skills.
2015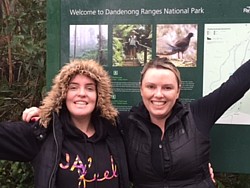 Album
This was a great exercise that resulted in a lot of smiles, laughter and opened up a lot of conversation and self-reflection.
Hollie says:
It was hard work, I didn't think I would make it, but so glad I did!