The Corporate Committee has been developed to enable external expert stakeholders to contribute to the promotion and sustainability of Hope Street beyond its current service delivery. Current activities of the Committee include raising the public profile of Hope Street through a range of marketing and communications strategies, supporting the development of new Hope Street sites and programs in The City of Whittlesea, and implementing a 'Millennial Committee' to enable external millennial stakeholders to contribute to the promotion and sustainability of Hope Street.
Helen Riseborough


Director and Chair of Committee
As a great supporter of the terrific work of Hope Street I am honoured to be able to contribute to the Board and this Committee.

I have worked in the areas of homelessness support and housing services for over 20 years, including youth services.

Currently I work in the area of women's health and wellbeing which focusses on reducing inequalities and improving the health outcomes for women, including the prevention of violence against women and children.
Nicholas Tseros


Director
I am a people-focused leader who is passionately driven to help people achieve personal success.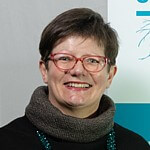 Donna Bennett


Chief Executive Officer

Donna Bennett has in excess of 25 years experience managing and delivering transitional, outreach and crisis accommodation services to young people including families and she has made a significant contribution in the Homelessness Sector via capacity building, community development and systems development.

Donna has established leadership and strategic development skills and has been CEO of Hope Street since 2000.
Olivia Myeza


Business Development and Partnerships Manager

Olivia Myeza joined the Hope Street team in the role of Business Development and Partnerships Manager in October 2018. Having grown up in Melbourne and completed a Bachelor of Marketing and Communications at Melbourne University, Olivia started her career off in the corporate public relations sector.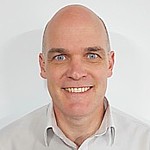 Angus Curry


State Manager - Victoria, Ecodynamics
A measure of any society is the manner in which it treats its most disadvantaged members. The Hope Street First Response Youth Service in Melton will provide, to our most vulnerable youth, a highly effective pathway from poverty and hopelessness towards a future of security and normality. For those of us who have not experienced homelessness, Hope Street has exposed the human dimension of the issue. More importantly, this wonderful organisation has given businesses like ours a concrete opportunity to be part of a solution to reducing homelessness. I believe that my involvement on the Hope Street Corporate Committee will allow further opportunities to promote and assist the growth of this fantastic organisation.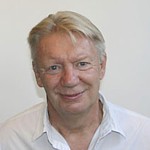 Stuart Mitchell


Chairman and Managing Partner, Cyclone Creative
I have had a long career in advertising as a Creative Director both in London and Melbourne and joined the Corporate Committee because my business has strong experience in helping not for profit organisations build awareness through high profile fund raising activities.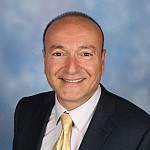 Jack Moshakis


Community Member
Like many people in Melbourne, I had not heard of Hope Street or their mission to provide shelter and support to homeless youth. When I attended a briefing and heard a moving, first-hand account of the extraordinary work they do with young people, I was hooked and honoured to join their Corporate Committee. Hope Street is a remarkable organisation that provides a caring and structured environment that allows young people the opportunity to start rebuilding their lives. As a Committee member, I hope to make a small contribution to its important work and encourage others to do so.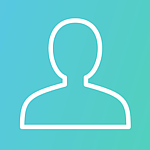 Anthony Palmer


Lawyer and Consultant, Hyper Consulting

Profile coming soon.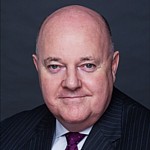 Clive Scott


General Manager, Sofitel Melbourne On Collins
Bad luck can befall anyone at any time and at these times there is no better feeling than a helping hand that puts some hope back into your life. Hope Street is assisting young people who need it the most – they may have ended up on the street or just be in a bad way, with nowhere to turn. Just putting a roof over their heads can be the first step in getting their lives back on track.

As a corporate advisory group we are there to give support wherever possible to those working at Hope Street – get them what they need - to make it easy for them to assist those in need. The work that Hope Street is doing is more than worthwhile – it is exemplary and I'm happy to play a small part in the successful work that Hope Street undertakes.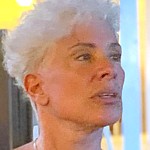 Bettina Spivakovsky


Director, Upfront Events
The treatment of homeless youth can't afford to be ignored. Having a home means having more than shelter and amenities. It means being part of a community, contributing to the society, culture and economy in which it embodies and ultimately underpins a healthy and fulfilling life.

Homelessness impacts a person's entire life and prohibits them from living happy and rewarding lives. It severely damages their physical, mental and social well-being — and is often exacerbated and compounded by psychiatric conditions, problems and addictions. Unfortunately due to this, there is a cultural stigma surrounding homelessness.

The work that Hope Street does to reverse homeless shaming, raise public awareness of the issue, and aid the homeless youth is absolutely invaluable. I support Hope Street because they help to alleviate the continual struggle that homeless youths experience. They contribute to a more positive discourse that surrounds homelessness and ultimately improve the quality of life for countless homeless youths through their support and education programs.

Hope Street helps to create and encourage optimism for young people who have faced homelessness by empowering them with opportunities to develop and grow towards whatever they put their mind to.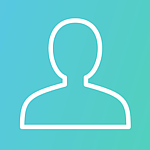 Jason Spivakovsky-Pyle


Associate Director, Upfront Events

Profile coming soon.
Download