The Corporate Committee has been developed to enable external expert stakeholders to contribute to the promotion and sustainability of Hope Street beyond its current service delivery. Current activities of the Committee include raising the public profile of Hope Street through a range of marketing and communications strategies, supporting the development of new Hope Street sites and programs in the City of Whittlesea, and implementing a Millennial Advisory Group to enable external millennial stakeholders to contribute to the promotion and sustainability of Hope Street.
Helen Riseborough
Director and Chair of Committee, Hope Street
CEO, Women's Health In the North
Helen has over 30 years' experience working in the areas of homelessness support and housing services, including youth services, community health and local government. She is currently the CEO of a not-for-profit organisation that aims to strengthen women's health, safety and wellbeing and is focused on reducing inequalities and improving health outcomes for women, including the prevention of violence against women and children.
Hope Street plays a crucial and unique role in the lives of young people who are experiencing homelessness. It is a privilege to assist this organisation achieve its objectives in my role on the Board and two committees.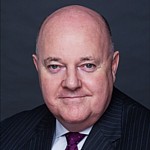 Clive has a Diploma in Hotel Management and a Degree in Economics. He is actively involved in Melbourne's business and arts community and is on the board of Craft Victoria, is Chairman of the Department of Management and Marketing Advisory Board at the University of Melbourne, Chairman of the Georges Mora Fellowship and is Chairman of Judges for the 2019 Melbourne Awards.
Bad luck can befall anyone at any time and at these times there is no better feeling than a helping hand that puts some hope back into your life. Hope Street is assisting young people who need it the most – they may have ended up on the street or just in a bad way, with nowhere to turn. Just putting a roof over their heads can be the first step in getting their lives back on track.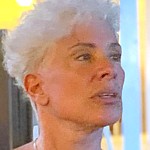 Bettina Spivakovsky
Director, Upfront Events
Bettina was born into the Spivakovsky family of musical prodigies and began learning music at age three. She has a broad array of experience as a performing and recording singing artist, pianist, composer, arranger, actor, comedy writer and director, both locally and abroad. She is also a music teacher and choir leader, with a focus on teaching music to people living with disabilities. She established Upfront Events, one of Australia's leading entertainment agencies and event companies, which has been in operation for the past 30 years. She is currently the Musical Director for The People's Choir, a community choir that uses music to unite diverse people from all walks of life.
The treatment of homeless youth can't afford to be ignored. Having a home means having more than shelter and amenities. It means being part of a community, contributing to the society, culture and economy in which it embodies and ultimately underpins a healthy and fulfilling life. I support Hope Street because they help to alleviate the continual struggle that homeless youths experience.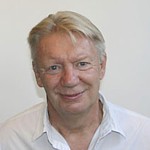 Stuart has a long career history in the advertising industry, in Creative Director positions both in London and Melbourne. His advertising business, Cyclone Creative, has a strong track record of assisting not-for-profit organisations to raise their public profiles via high-profile fundraising activities.
At Cyclone we always like to help, so when we heard of Donna's plans at Hope Street we immediately put our hands up. We provided creative and marketing support and even found suitable second hand furniture for the office. In all my years in advertising I found the excitement of helping a young start up take off, the most rewarding.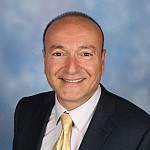 Jack Moshakis
Jack is responsible for the philanthropic programs of Wesley College including capital fundraising, scholarships, corporate sponsorship and bequests. He also oversees the Alumni Association which has more than 20,000 alumni nationally and internationally.
Hope Street is a remarkable organisation that provides a caring and structured environment that allows young people the opportunity to start rebuilding their lives. As a Corporate Committee member, I hope to make a small contribution to Hope Street's important work and encourage others to do so to.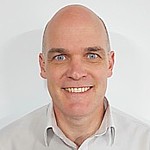 Angus Curry
Angus (BA Hons, Ph.D) has worked with Ecodynamics for the past 16 years in various roles including Estimator, Project Manager, Regional Manager and, currently, State Manager.
A measure of any society is the manner in which it treats its most disadvantaged members. Hope Street provides, to our most vulnerable youth, a highly effective pathway from poverty and hopelessness towards a future of security and normality. For those of us who have not experienced homelessness, Hope Street has exposed the human dimension of the issue and has given businesses like ours a concrete opportunity to be part of a solution to reducing homelessness.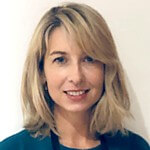 Clare Masters
National Education and Social Affairs Editor, News Corp
Clare lives in Sydney. She has worked in media and communications for nearly two decades. She started out as a news journalist for many years for major metro newspapers across general news, health and politics portfolios, and then worked in chief of staff and news editor roles. Following journalism she worked as media adviser and speech writer for the then NSW Premier Mike Baird before moving into corporate communications.
I am impressed with Hope Street's work and philosophies and intent to create lasting change; what better outcome could there be than helping young people before they get caught in a cycle that could determine the rest of their life? There is a quote that has always stayed with me that is: 'it is easier to build strong children than to repair broken men' and I think that is exactly what Hope Street sets out to do.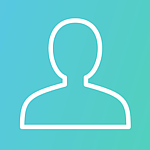 Anthony Palmer
Business Affairs Executive and Lawyer, Hyper Consulting Pty Ltd
Anthony is a business affairs executive and commercial/intellectual property lawyer, with decades of experience in negotiating, drafting and closing agreements across film and television finance, content production/distribution/licensing, IT, copyright and trademark matters. Prior to his law career, Anthony worked in media production in both Australia and the US. Outside of work, his hobbies include road cycling and keelboat yacht racing.
I feel all lawyers should do some good works to help those in need and I'm delighted to offer my services to Hope Street to hopefully help some of the most disadvantaged and vulnerable people in our city.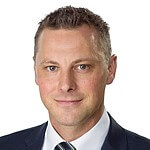 Leighton is a construction and infrastructure lawyer and has skills in negotiation, project delivery, dispute resolution and working with government. Leighton assists Hope Street with issues related to construction projects and maintenance of its facilities.
It has been an extremely rewarding experience meeting the people involved with Hope Street, and seeing the immediate and positive impact they have on their clients' lives. In particular, seeing clients rapidly develop into confident and inspiring members of the community once they receive the support they deserve in a difficult patch of their lives. My team and I are privileged to be associated with Hope Street, and the young people that they work with.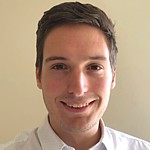 Jason Spivakovsky-Pyle
Associate Director, Upfront Events
Jason has over seven years' experience as a manager and producer in the arts and entertainment industry, and is currently the Associate Director at Upfront Events, a leading arts, ideas, event creator and performer booking agency. He studied communication design and has also worked in the user experience field. Jason also sits on Hope Street's Millennial Advisory Group.
Youth homelessness is something that has been very close to me for long period of time. I have dealt with homelessness at different levels and know how hard it can be for people who are going through it. I want to remove the misconceptions about homelessness and bring to light one of the most pressing issues that society faces in the modern age. Every person is entitled to have a support network and I want be part of a group that pushes that idea forward.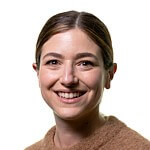 Kat George is a policy, stakeholder engagement and project management professional working across human rights, consumer rights, privacy and data ethics. She is an LL.M candidate at the University of Melbourne, with research focusing on economic and social well-being, and the impact of data and technology on the future of human rights.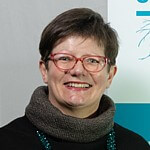 Donna Bennett
Chief Executive Officer, Hope Street
Donna Bennett has in excess of 25 years' experience managing and delivering transitional, outreach and crisis accommodation services to young people including families and she has made a significant contribution in the Homelessness Sector via capacity building, community development and systems development.
Donna has established leadership and strategic development skills and has been CEO of Hope Street since 2000.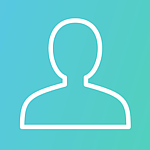 Business Development and Partnerships Manager, Hope street
Hope Street is always keen to hear from potential new members for the Corporate Committee. If you work in the corporate or philanthropic sector and are interested in becoming an advocate for Hope Street through involvement in the Corporate Committee, please contact Donna Bennett, CEO, at .
Download