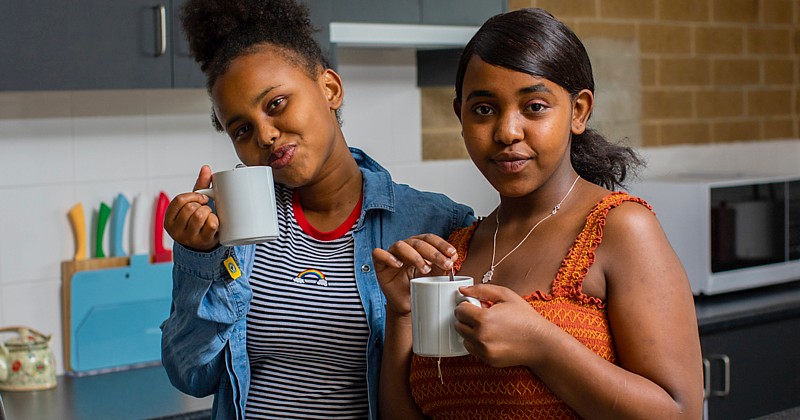 The Hope Street First Response Youth Service in Melton (Youth Refuge) is a new, innovative program recently funded by the State Government in response to youth homelessness in the growth corridor of the City of Melton.
The service will be provided within a purpose-built centre consisting of three separate buildings:
8-bed communal living building
2-bedroom unit for young people and their children/families
administration building
The design is based on leading specialist youth-focused practice.
What does the program offer?
Service delivery is based on the enhanced youth refuge model aiming to improve outcomes for young people as a part of a homelessness prevention approach by:
diverting young people from the service system where possible
making appropriate referrals to specialist support
responding to complex issues and needs, assisting with the transition to new living arrangements
linking young people with supports in their local communities
Hope Street has been working closely with various stakeholders in the Melton local government area to establish the Youth Refuge along with specialist wrap around support services for young people experiencing homelessness. The Hope Street First Response Youth Mobile Outreach Service in Melton will work with the emergency accommodation centre, providing at risk young people with stable and safe accommodation and youth-specific supports.
How can young people enter this program?
Young people must be:
16 - 25 years of age
individuals or part of a couple / family (eg siblings, single parent and child, couple and child)
homeless or at risk of being homeless and in crisis
linked to the Melton local government area
Construction of the new facility commenced August 2018 with completion by late-2019. Regular updates on the Hope Street First Response Youth Service in Melton project as each milestone is achieved over the next twelve months will be provided in our Featured Stories section.
In the meantime, the First Response Youth Refuge Interim Model has gone live as of Tuesday 12 March 2019.  Two private rental properties have been secured to provide crisis accommodation and 24/7 onsite support until the Youth Refuge building is completed. Please contact us for further information.