If you would like to partner with Hope Street to support youth and young families who are homeless or at risk of homelessness, please see our Partnerships page for details.
Jennifer Hansen
Hope Street's Ambassador, smoothfm 91.5 radio announcer and acclaimed journalist and newsreader, Jennifer Hansen is a Melbourne mum with kids the same age as the young people Hope Street supports when they are experiencing homelessness. She is using her public profile to raise awareness about youth homelessness in her home city, and to raise support for Hope Street.
Meet Jen
Jennifer Hansen, an acclaimed journalist, TV newsreader, blogger and radio announcer, took on an Ambassadorship with Hope Street in August 2019. Jen broke the news during National Homelessness Week to her More Music Breakfast Show listeners on smoothfm 91.5 Melbourne, saying she was shocked to learn that there are some 6000 homeless young people in her home town of Melbourne.
It breaks my heart to think that there are so many young people around Melbourne doing it so tough each night. I've been very fortunate in life to grow up in a loving family, and I now have two children of my own in their early 20s who both have a comfortable home and a safe place to sleep at night. I think that's a basic right of any young person. If I can help in any way to alleviate that problem, I will.
Whilst she's been co-host of the breakfast show alongside Mike Perso for the past five years, Jen is best known to TV audiences for her ten years as the former co-host of Channel Ten's news. As a print journalist, she has written for several magazines and newspapers, including regular columns for the Herald Sun, and has also authored a novel and two screenplays. Jen lives in Melbourne with her husband, Neighbours actor Alan Fletcher (aka Dr Karl Kennedy) and their two children who are in their early 20s.
---
Isabel (Izzy) Huntington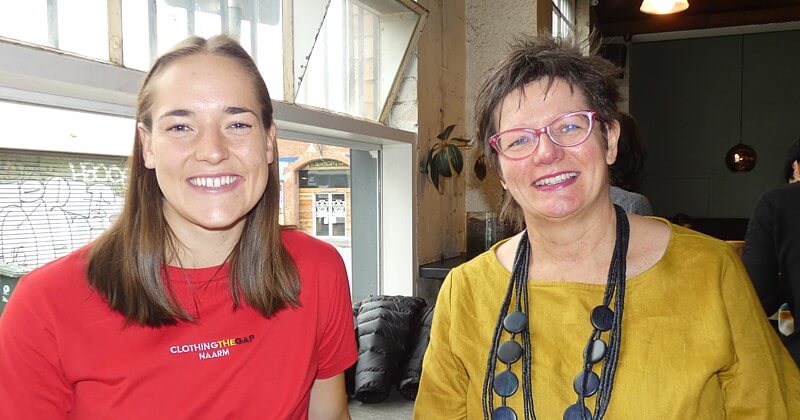 Hope Street's newest Ambassador, Isabel Huntington, best known as an Australian Rules Footballer playing for the Western Bulldogs in the AFLW, is committed to contributing to this leading organisation to achieve its vision for a society in which all young people and young families have a safe place to call home.
Drafted with pick one by the Bulldogs in the 2017 national draft, Izzy's athletic talent was identified from such a young age. In 2020 Izzy was named the AFLW Rising Star, winning the Western Bulldogs Best & Fairest and being named as an All Australian. But there is so much more to Izzy than her outstanding athletic talent.
Izzy is a respected member of the Bulldog's leadership group, an opportunity she has earned through interactions with her peers. Off the field, Izzy is just as driven as she is on it, advancing her studies with plans for a future career in medicine.
Away from the field and her studies, Izzy represents her community with enthusiasm and has embraced an Ambassadorship with Hope Street.
When asked about her ambassadorial duties Izzy noted, "Being involved in the AFLW has been an incredible experience. The league has had an amazing impact for society in general, and for the advancement of social causes. AFLW has opened up so many opportunities for so many women, and I can't wait for the game to continue to grow. There are so many social causes that my role as an AFLW footballer enables me to support, including the meaningful work of Hope Street Youth and Family Services who provide holistic services to vulnerable young people experiencing (or at risk of experiencing) homelessness."
---
Hope Street also benefits from the input of external stakeholders via our Corporate Committee and Millennial Advisory Group, which both consist of volunteers who function as Ambassadors – helping us to spread the word about youth homelessness and Hope Street's support of young people who are experiencing homelessness.