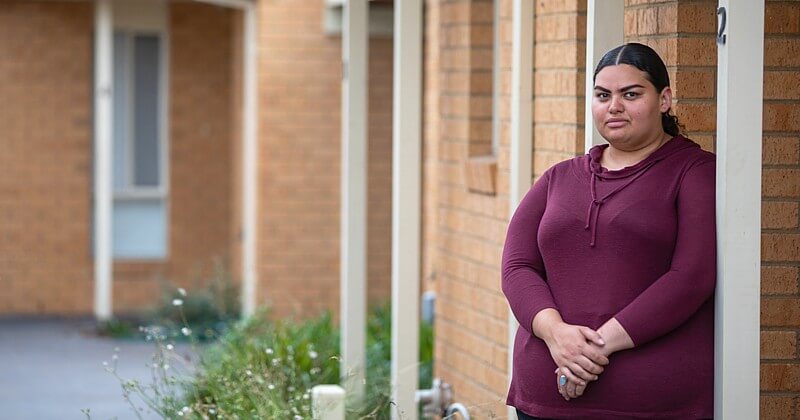 The Hope Street in Whittleasea program provides residential accommodation to young people and young families with intensive one-to-one assistance to be active participants in creating opportunities to strengthen their housing, employment, education, training and personal and social development. Support is provided within a model of five units for young singles and two units for young families.
The program:
is an intensive outreach support service offering an integrated case management to young people with links to the City of Whittlesea
proactively assists young people to develop resilience through effective integration and interdependence with their local communities
is not a crisis support or crisis accommodation program
What does the program offer?
Intensive individualised case management:

strong one to one relationship between case work and service user
flexible service delivery model including tailored levels of support to young people's needs
focus on re/connections with significant familial, personal and social relationships
building links with key agencies/groups in community to achieve young people's goals
a continued flexible approach when young people move into interdependent living
highly skilled workers within a highly responsive program

Living Skills Program:

robust series of group work sessions covering topics such as sustaining a successful tenancy; accessing and sustaining employment, education, training; personal and social development; citizenship and participation
utilising and valuing young people's skills and experiences as contributors and facilitators to the Living Skills Program

Integration with community:

connecting young people as meaningful participants (capacity building) with their local communities through employment, education, personal and citizen opportunities
the program connecting as a meaningful participant in local communities via partnership and community capacity building activities
joint initiatives with local community groups and agencies
How can young people enter this program?
Young people must be:
16 - 21 years of age—priority will be given to those 19 years and under
individuals or part of a couple / family (eg siblings, single parent and child, couple and child)
homeless and/or at risk of homelessness
linked to the Whittlesea local government area incorporating the suburbs of Thomastown, Lalor, Mill Park, Epping, South Morang, Doreen, Mernda, Wollert, Yan Yean, Eden Park, Whittlesea, Woodstock, Donny Brook, Kinglake West, Humevale and parts of Bundoora and Beveridge
linked or willing to be linked to education, employment or training
in receipt of an income that allows for independent living (purchase food, pay rent, travel, etc)
able to perform a basic level of independent living skills in activities such as cooking, cleaning, shopping, self regulated routine
willing and have the capacity to participate in the program
Please contact your nearest access point(s) listed on this page to find out more about entering this program.
OUTCOMES SUMMARY
In the 2016-17 period, the program assisted a total of 39 clients, including 6 children aged between 0-5 years:
2 identified as being of Aboriginal heritage
18 young people were born overseas - the program has seen an increase in young people born overseas being referred over the last 12 months with 50 per cent of new referrals born in countries within or adjacent to, the Horn of Africa
24 remain active clients of the program
15 clients transitioned from the program with the primary ongoing housing supports being:

reunited with family
individual or shared housing in private rental
Office of Housing
Young people reported that while being in the program they had:
increased living skills
increased self-development/self esteem
connection to the community
connections to health and other community support services
Learn more about young people's achievements from our program report below.
Download