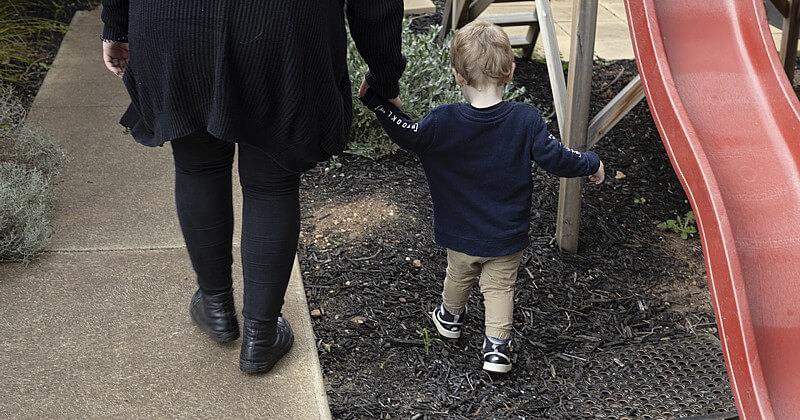 The Hope Street in Whittlesea program is based on the Foyer model of supported transitional housing for young people and young families who are provided with safe, secure and affordable accommodation for 12 months to two years. Support is provided within a model of seven self-contained units at Thomastown including two family units and four family units at Preston.
Case management helps young people identify their goals and how they can transition out of the homelessness service system. Hope Street is responsible for the holistic programs and activities that are designed to achieve development in four core areas:
employment, education and training – including living skills development
maintaining successful tenancies
social and recreational development
citizen participation
The program:
is an intensive outreach support service offering an integrated case management to young people with links to the City of Whittlesea
proactively assists young people to develop resilience through effective integration and interdependence with their local communities
is not a crisis support or crisis accommodation program
What does the program offer?
Intensive individualised case management:

strong one to one relationship between case work and service user
flexible service delivery model including tailored levels of support to young people's needs
focus on re/connections with significant familial, personal and social relationships
building links with key agencies/groups in community to achieve young people's goals
a continued flexible approach when young people move into interdependent living
highly skilled workers within a highly responsive program

Living Skills Program:

robust series of group work sessions covering topics such as sustaining a successful tenancy; accessing and sustaining employment, education, training; personal and social development; citizenship and participation
utilising and valuing young people's skills and experiences as contributors and facilitators to the Living Skills Program

Integration with community:

connecting young people as meaningful participants (capacity building) with their local communities through employment, education, personal and citizen opportunities
the program connecting as a meaningful participant in local communities via partnership and community capacity building activities
joint initiatives with local community groups and agencies
How can young people enter this program?
Young people must be:
16 - 25 years of age—priority will be given to those 19 years and under
individuals or part of a couple / family (eg siblings, single parent and child, couple and child)
homeless and/or at risk of homelessness
linked to the Whittlesea local government area incorporating the suburbs of Thomastown, Lalor, Mill Park, Epping, South Morang, Doreen, Mernda, Wollert, Yan Yean, Eden Park, Whittlesea, Woodstock, Donny Brook, Kinglake West, Humevale and parts of Bundoora and Beveridge
linked or willing to be linked to education, employment or training
in receipt of an income that allows for independent living (purchase food, pay rent, travel, etc)
able to perform a basic level of independent living skills in activities such as cooking, cleaning, shopping, self regulated routine
willing and have the capacity to participate in the program
Please contact your nearest access point(s) listed on this page to find out more about entering this program.
OUTCOMES SUMMARY
Within the 2017-18 period, the program provided 48
support periods1
, 22 of which were ongoing from last year:
Almost 78% of the 40 young people assisted were 18-24 years old.
4 children under ten were supported within their family group.
40% of young people were born in Australia (40%), including 5% identifying themselves as being of Aboriginal heritage, while overseas-born young people originated from 12 countries with the majority born in Somalia (25%), Afghanistan (8%) or Ethiopia (5%).
The most common reason young people sought assistance were housing crises and affordability stress (60%), domestic and family violence (17%), and financial difficulties (8%).
During the year, the Whittlesea program provided young people and their children over 8,000 days of support including over 5,700 days of accommodation.  Young people reported that while being in the program they had:
increased living skills to help the young person be a productive member of society
improved self-development, self esteem, mental health, social connectedness and general wellbeing
greater connection to the community and to health and other community support services
Learn more about young people's achievements from our program report below.
Download
---
A support period is the length of time during which a client receives services from Hope Street. The support period ends when the client stops receiving those services, eg they exit one of our programs. Sometimes a young person/family (at risk of) experiencing homelessness requires more than one support period to ensure that they have every opportunity to secure stable accommodation and remain connected to their families, networks, education and employment. ↩