We value every contribution generously made to the following campaigns that help rebuild and enrich the lives of young people and young families experiencing homelessness:
Whittlesea First Response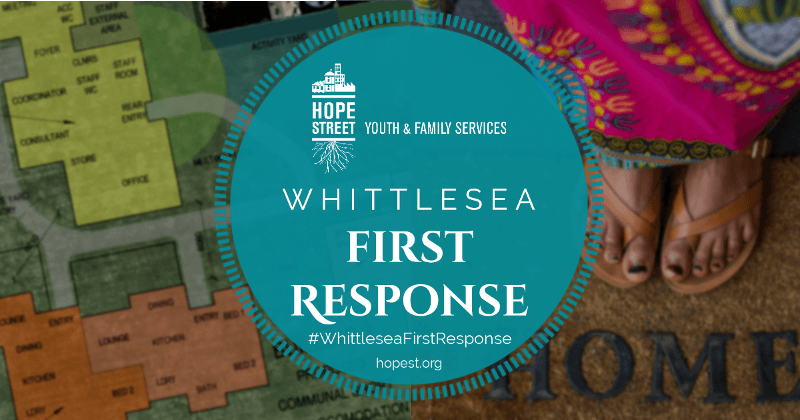 Hope Street plans to establish a First Response Youth Service in the City of Whittlesea, a growth corridor reporting high rates of youth homelessness.
The Hope Street First Response Youth Service in Whittlesea will incorporate construction of a purpose-built 13-bedroom supported crisis accommodation centre (youth refuge) and will also offer a 24/7 wrap-around response including a mobile outreach component.
See our Whittlesea First Response campaign page for full details.