The Business Development and Partnerships Committee oversees and coordinates planning and actions to promote and develop the organisation in accordance with the Hope Street Strategic Plan and the Business Development and Partnerships Action Plan. It also supports and oversees the planning and actions of the Corporate Committee. The Corporate Committee is a committee of the Business Development and Partnerships Committee. One or both of the Directors from the committee are members of the Corporate Committee.
Helen Riseborough
Director and Chair of Committee
As a great supporter of the terrific work of Hope Street I am honoured to be able to contribute to the Board and this Committee.

I have worked in the areas of homelessness support and housing services for over 20 years, including youth services.

Currently I work in the area of women's health and wellbeing which focusses on reducing inequalities and improving the health outcomes for women, including the prevention of violence against women and children.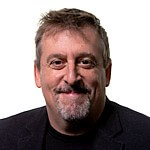 Andrew Nette
Director
I believe the shortage of affordable accommodation is one of the most serious social issues facing Australia. Young people are particularly disadvantaged. Through my involvement in Hope Street, I feel like I am making a small contribution to helping to turn this situation around.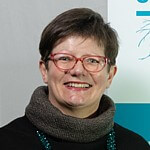 Donna Bennett


Chief Executive Officer

Donna Bennett has in excess of 25 years experience managing and delivering transitional, outreach and crisis accommodation services to young people including families and she has made a significant contribution in the Homelessness Sector via capacity building, community development and systems development.

Donna has established leadership and strategic development skills and has been CEO of Hope Street since 2000.
Olivia Myeza


Business Development and Partnerships Manager

Olivia Myeza joined the Hope Street team in the role of Business Development and Partnerships Manager in October 2018. Having grown up in Melbourne and completed a Bachelor of Marketing and Communications at Melbourne University, Olivia started her career off in the corporate public relations sector.
Download