The Risk Management and Compliance Committee is a standing Committee of the Board and it provides reports and recommendations to the Board to assist it to manage risk across the whole organisation. It also ensures that the organisation complies with relevant legislation, government policy, organisational policy, codes of practice, standards, contracts and agreements.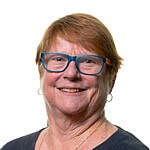 Judith Cooke
Director and Chair of Committee
I believe that Hope Street is doing a fantastic job for young people and their families. I want to be part of expanding and improving our services and those of the homelessness systems for young people everywhere.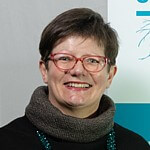 Donna Bennett
Chief Executive Officer
Donna Bennett has in excess of 25 years' experience managing and delivering transitional, outreach and crisis accommodation services to young people including families and she has made a significant contribution in the Homelessness Sector via capacity building, community development and systems development.
Donna has established leadership and strategic development skills and has been CEO of Hope Street since 2000.
Mathew Kerr
Operations Manager
Mathew Kerr commenced with Hope Street in the role of Operations Manager in September 2021. Mat has more than 15 years of experience in the Community Services Sector, including working for both Government Departments and other Non for Profit Organisations. Mat has extensive experience in senior leadership roles within a ride range of areas including Integrated Child and Family Services, Mental Health, Family Violence and Disability. Mat is outcome focussed, ensuring that the client is at the centre of every interaction with a clear focus on addressing immediate need while also planning for the identified and agreed outcomes.
Download