The Risk Management and Compliance Committee is a standing Committee of the Board and it provides reports and recommendations to the Board to assist it to manage risk across the whole organisation. It also ensures that the organisation complies with relevant legislation, government policy, organisational policy, codes of practice, standards, contracts and agreements.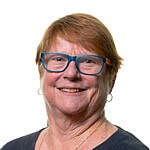 Judith Cooke
Director and Chair of Committee
I believe that Hope Street is doing a fantastic job for young people and their families. I want to be part of expanding and improving our services and those of the homelessness systems for young people everywhere.
Vivienne Archdall
Director
I am a long term local resident of the City of Moreland and first knew about Hope Street when I worked in Moreland. I was impressed with the strong reputation of Hope Street in responding to young people who experience homeless. Years later I was interested in contributing to my local community and immediately thought of Hope Street. I know Hope Street cares deeply for children and young people. Hope Street is a well organised organisation that lives and breathes its Mission.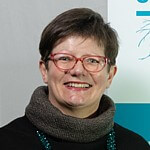 Donna Bennett


Chief Executive Officer

Donna Bennett has in excess of 25 years experience managing and delivering transitional, outreach and crisis accommodation services to young people including families and she has made a significant contribution in the Homelessness Sector via capacity building, community development and systems development.

Donna has established leadership and strategic development skills and has been CEO of Hope Street since 2000.
Mark Dixon


Operations Manager

Mark Dixon has worked in the Homelessness and Housing sector for over 25 years and joined Hope Street in June 2018.

Mark's extensive managerial experience in the sector has included roles as Manager of two large Open Door services in the Eastern Region and in a Transitional Housing Management (THM) program with 300 THM properties, and as a Housing Service Manager in the Department of Health and Human Services (DHHS). He has also been the Project Manager and then ongoing Manager of a large Cluster Crisis Accommodation Service, the Manager of the Salvation Army Crisis Accommodation Centre (CAC) in St Kilda, and he has coordinated the Salvation Army State Wide "After Hours" Crisis line response through the refuge. Mark was one of the on-call managers for the St Kilda Crisis Contact Centre, the largest Open Door in Victoria. He has also developed and led the rollout of a successful pilot program that co-located Open Door Intake Assessment and Planning staff at various DHHS and Centrelink offices.
Download