Hope Street plans to establish a First Response Youth Service in the City of Whittlesea, a growth corridor reporting high rates of youth homelessness.
About the service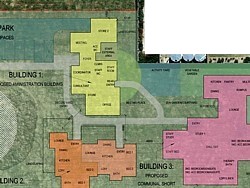 Photo Album
The Hope Street First Response Youth Service in Whittlesea will incorporate construction of a purpose-built 13 bedroom supported crisis accommodation centre (youth refuge) and will also offer a 24/7 wrap-around response including a mobile outreach component. The service aims to:
Provide crisis accommodation to 100 young people per year
Provide mobile outreach services to 120 young people per year
Provide holistic, wrap-around case management and integrated support
Respond to complex issues and needs, making appropriate referrals to specialist support
Assist young people with the transition to new living arrangements
Link young people with supports in their local communities, as part of a local place response
Provide support onsite 24/7, 365 days per year in the refuge, plus after-hours service via the mobile outreach component
Hope Street is in the process of raising the capital funds required to build the First Response Youth Service on the land allocated by the City of Whittlesea and is actively seeking contributions from Government, philanthropic and corporate sources. 
Donate now to help support young people and young families who don't have a safe place to call home.  Thank you!

For more information on Whittlesea First Response, please contact Donna Bennett, Chief Executive Officer, at .