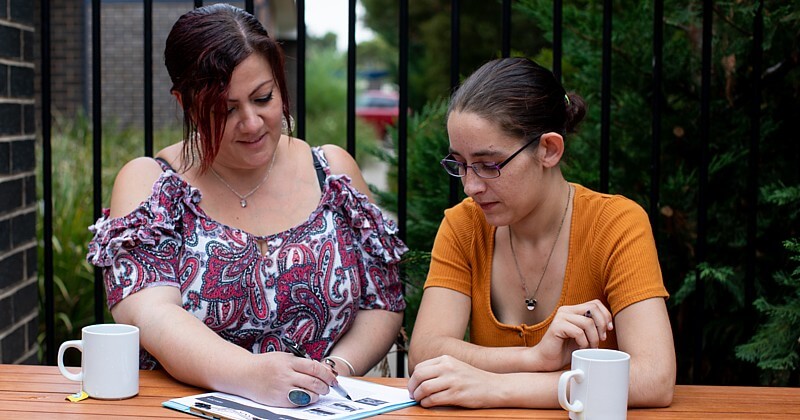 This program provides assistance to young people and young families within a case management framework. Dedicated Case Management positions operate to provide one-to-one, client-centred, holistic and coordinated assistance together with the young person or young family.
It is important that young people identify their own goals, and staff empower young people to develop their own support plans to achieve goals using their own skills and abilities combined with Hope Street resources. Assistance is provided in either maintaining and/or accessing short, medium and/or long term housing and other services such as educational and employment programs, health and wellbeing, living skills, financial, legal, mental health, parenting and children.
What does the program offer?
Staff who will provide young people with assistance in accessing:
crisis accommodation
medium term accommodation and housing
employment programs
legal aid/assistance
mental and general health
information/services
How can young people enter this program?
Young people must be:
16 - 25 years of age—priority given to young people under 21 years of age
linked to the North and North-West Metropolitan region of Melbourne
homeless or at risk of being homeless
Please contact your nearest access point(s) listed on this page to find out more about entering this program.
OUTCOMES SUMMARY
In 2016-17, the program provided 97 episodes of support with an additional 14 young people already engaged at the beginning of the year:
37% were born overseas
12% identified as being of Aboriginal or Torres Strait Islander heritage
10 ten children were provided support within their family group
45 young people were assisted in the purchase of whitegoods and furniture to establish a home - the program's case managers access a range of financial resources in their support of young people's case plan needs
During this period, housing outcomes included:
youth mental health supported accommodation
foyer accommodation options for young people studying or working
return to family and friends
transitional housing
public housing
family violence refuge accommodation
shared private rental
other Hope Street vacancies and homeshare options
Learn more about young people's achievements from our program report below.
Download