Renowned photographer Shannyn Higgins conducted a photo shoot for Hope Street on 17 January. Shannyn visited three Hope Street sites across Melbourne – Brunswick, Thomastown and Melton - and photographed 16 young clients aged 16-24 years old, and two of their newborn babies.
The photos will be used through marketing materials to communicate the work that Hope Street does and the impact the organisation has on young people who are experiencing homelessness.
Olivia Myeza, Hope Street's Business Development and Partnerships Manager, said the photos capture the hope, courage and resilience of young people. "Shannyn was amazing at helping our young clients to feel comfortable in front of the camera and to have fun whilst having their photo taken. They are brave young people who have been through so much and are currently facing some big challenges, and yet they still find the strength and tenacity to keep moving forward with hope for their future – this hope and courage really shines through in the photographs," she said.
Shannyn, who is based in Melbourne but travels extensively, was happy to get on board when Hope Street contacted her in need of a photographer. "I select one pro-bono client per year and for 2019 I'm delighted to have supported Hope Street. Youth homelessness is an issue near to my heart and I love that Hope Street is providing so many young people with a safe place to call home when they otherwise wouldn't have that," she said.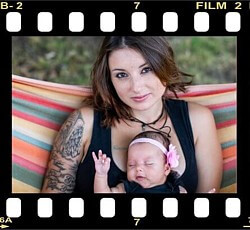 Photo Album
We asked Shannyn a few questions about the photoshoot:
If you had to sum up the shoot in one word, what would it be?
Inspiring
How did this shoot differ to other shoots you've done?
Every photo and photo shoot requires you to tell a story through your lens. Working with the team at Hope Street and the brave people that Hope Street are supporting, required me to slow down and to take the time to understand the individual, unique stories and capture it in a cohesive way.
Do you have a message you'd like us to pass on to young people who are experiencing homelessness?
Don't give up, life is what we create of it. But also, find your passion. Find something that when you are doing it, you can't think of anything else. For me, that was photography. Being able to have a voice through my lens has helped me in so many ways.
What is your favourite photo from the shoot, and why?
All of them. Every one of the beautiful and courageous humans that stood in front of my lens.
To view more of Shannyn's photography, please visit her website: Shannyn Higgins
The photographs will be shared through Hope Street's website, annual report and partners eNewsletters throughout 2019. Subscribe today to receive our quarterly partners eNewsletters.