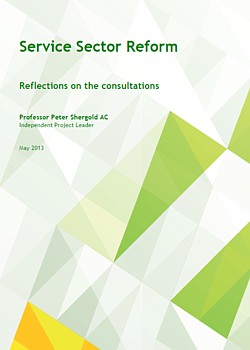 As Independent Project Leader, Professor Peter Shergold AC was asked by the Minister for Community Services, the Hon. Mary Wooldridge MP to oversight a consultation on how best to improve the effectiveness and ensure the sustainability of the state's community services system.
Professor Shergold launched a consultation process in February 2013 and continues to hold structured conversations with a range of focus groups. 
The information in this paper draws on feedback gathered through the consultation sessions held across Victoria, written feedback and input from the project's Sector Reference Group.