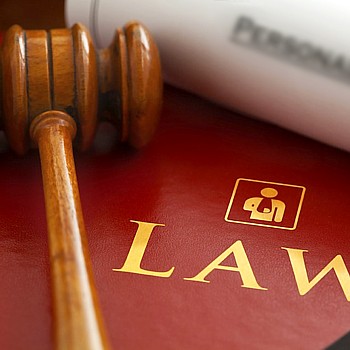 Many of the young people in our service are facing justice and legal issues. This project will benefit 150 homeless young people, 16 - 25 years of age and residing in Hope Street's Refuge in the Northern Metropolitan region, with legal education, information and support.
There are limited numbers of Youth Homelessness specific education, information and resources to young homeless people residing in Youth Refuge's about their legal rights and responsibilities. The Legal Education Group sessions will increase the knowledge and understanding of a range of legal issues impacting on young people at our Hope Street Youth Refuge and empower them to access the law effectively to overcome their individual legal barriers. Topics will include:
Police - Your rights, going to Court, what to do about unfair treatment (Legal System)
Family Law - Family violence or abuse at home
Victims of Crime - Victims Charter and Rights
Immigration and Refugee Legal Issues - Visas, Family Reunification
Housing Issues - Tenancy Rights and Responsibilities
Criminal Law - Legal Rights and Access to law
Discrimination - what is it, when is it unlawful and what can you do about it?
Youth Justice - Legal Advice
Relationships - laws about sex, becoming a young parent and personal safety
Sexual Assault and Harassment
Financial Support - Centrelink eligibility and process
Drugs and Alcohol - smoking, marijuana. What does the law say?
Medical and Health - Legal Rights ie privacy, health records, consent
Public transport - dealing with transit police, inspectors and fines
Young homeless people will be able to raise their concerns and voice issues on a range legal matters impacting on their health and wellbeing.
This innovative project will have practical outcomes for both young homeless people and homelessness service networks in the Northern region. Young homeless people will be empowered and engaged around legal issues which they confront day to day.
Project Partners / Stakeholders
This project will involve a range of organisations working with Hope Street to deliver Legal Education Sessions at the Brunswick Youth Refuge and/or partner agencies.