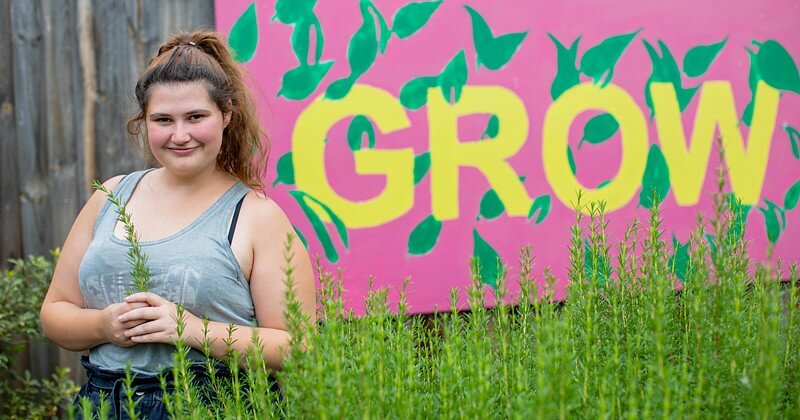 An Enhanced Youth Refuge Response initiative based on multi disciplinary intervention, BOOST responds to the immediate situation and needs of the young person or young family. The program is designed for young people with multiple needs who are disconnected from their community, allied support and mainstream services and are floating in and out of the homelessness service system.
The program also responds to young people who are at risk of entering into homelessness and works with the young person and family to prevent this from occurring.
What does the program offer?
BOOST utilises an intensive case management practice framework and a multidisciplinary team approach in delivering services to young people experiencing homelessness including: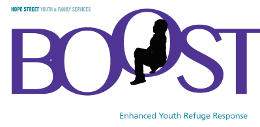 5-night stay bed (when available)
housing support
linkages into the community
role modelling and mentoring
referral pathways
living skills
budgeting assistance
advice and information
How can young people enter this program?
Young people must be:
16 - 25 years of age—young people who are pregnant and/or parenting are a core part of the target group
linked to the North and North-West Metropolitan region of Melbourne
homeless or at risk of being homeless and in crisis
Please contact your nearest access point(s) listed on this page to find out more about entering this program.
OUTCOMES SUMMARY
In the 2016-17 period, the program provided 168 episodes of support:
153 new assists occurred during this period
21 were children of young parents
34% of all new assisted support episodes were young people born overseas
The Department of Health and Human Services' (DHHS) annual activity targets were once again exceeded.  The program achieved 115% against expected service delivery through provision of the following support periods:
Outreach support: 59
Crisis response: 56
7-night short stay bed: 40
Learn more about young people's achievements from our program report below.
Download