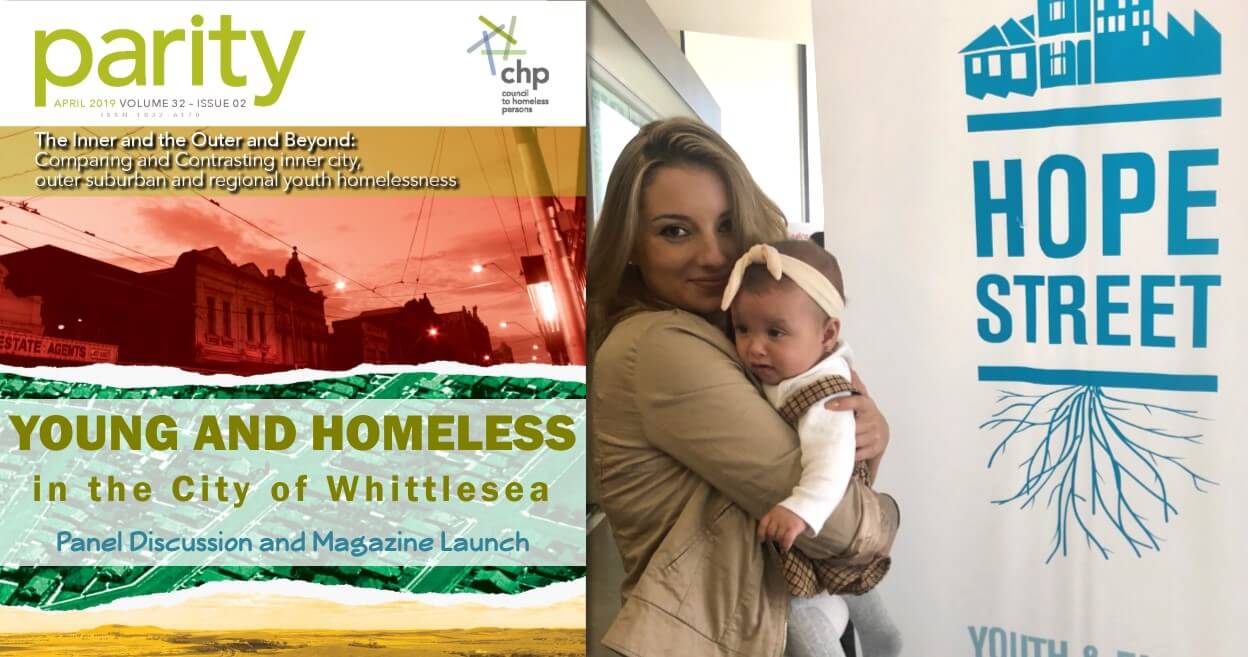 Hope Street Youth and Family Services is a co-sponsor of the April 2019 edition of Parity, Australia's national homelessness publication. The magazine is produced by the Council to Homeless Persons and the April edition is focused on youth homelessness. Hope Street is hosting a launch event and panel discussion on youth homelessness in partnership with Baseline for Young People City of Whittlesea.
The event will take place in the City of Whittlesea on Tuesday 7th May at 10am at EDGE Youth Facility in Westfield Plenty Valley. This is a free event and anyone with an interest in learning more about youth homelessness in the City of Whittlesea is welcome to attend.
The panel will include representatives from the City of Whittlesea, Hope Street, government representatives, other key players in the youth homelessness response and at least one young person with a lived experience of homelessness.
For Hope Street, this event presents an opportunity to highlight our campaign to build a First Response Youth Service (refuge and outreach service) in the City of Whittlesea, on land already allocated by the City of Whittlesea. We have a similar project currently under construction in the City of Melton as we deliver on our mission of bringing specialist youth homelessness services to Melbourne's growth corridors.
Please see the invitation for full event and registration details.  You can also help us spread the word about this event by downloading our Social Media Kit for graphics to share on Facebook, Twitter and Instagram. 
Download